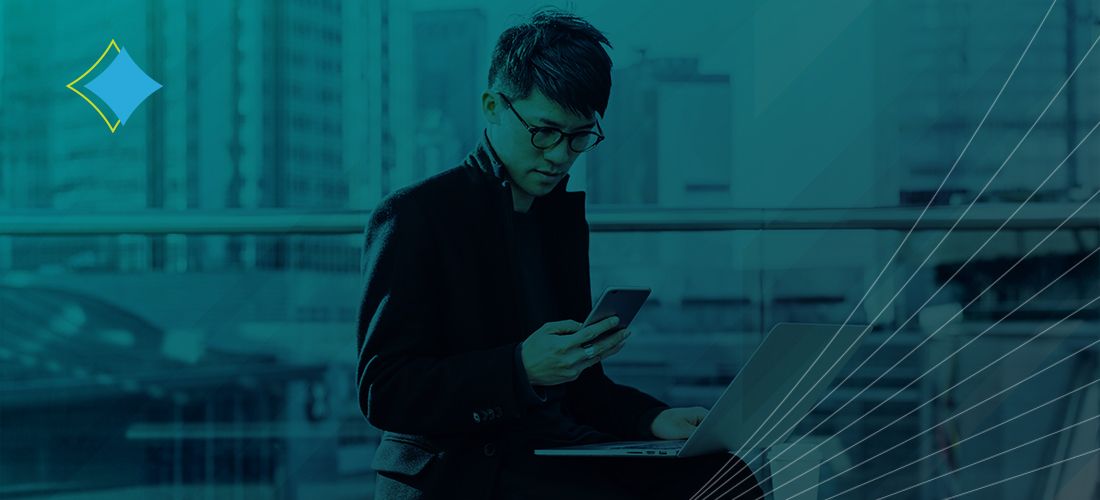 In today's rapidly changing world, compliance requirements are among the most dynamic. Businesses must constantly remain on their toes to ensure they meet all necessary standards and criteria at any given moment. The slightest slip-up can have disastrous consequences, such as major fines or even complete market exclusion. To avoid falling victim to shifting rules and regulations, businesses of all sizes should implement preemptive strategies that safeguard them against future compliance changes. Given the frequency with which new compliance standards are introduced and old ones revised, the ability to foresee potential changes is imperative – especially for companies with multiple locations or business units that handle sensitive data on a routine basis. This blog post aims to equip you with the insight you need to future-proof your organization against changes with MFA compliance. 
MFA: The Key to Future Proofing Your Organization 
Multi-factor authentication (MFA) is a security method that uses a combination of two or more factors to verify a user's identity when logging into an account. The factors could be something a user knows (such as a PIN or password), something a user has (like a card or device) or something biometric (like a user's fingerprint or retina scan). MFA is designed to prevent identity theft, account breaches, and other types of cybercrime by adding an extra layer of security. This level of protection is typically needed the most when sensitive data is involved. 
MFA can also be used to detect possible breaches in your organization's cyber security and notify relevant staff members. In fact, you can be proactive and use MFA to detect data breaches even before they are discovered. Some of the most common cyberattacks MFA protects against include:  
Phishing 
Spear phishing 
Keyloggers 
Credential stuffing 
Brute force and reverse brute force attacks 
Man-in-the-middle (MITM) attacks 
MFA helps reduce the risk of data breaches and subsequent compliance related fines by enabling your organization to implement a stronger security posture. 
It is critical that organizations understand the need for MFA and plan accordingly if they are to future-proof their operations to ensure they meet evolving compliance regulations. 
Know Which Rules May Change 
While it's impossible to predict which rules will change, it is still possible to gain insight into which regulations may be revised by reviewing recent developments. For example, in February of 2017, the U.S. Federal Communications Commission (FCC) voted to repeal net neutrality regulations. While this change directly affected citizens and businesses in the U.S., we are still only just starting to see the impact it has on the practices of other countries that are signatories to the open internet principles. Similarly, the EU General Data Protection Regulation (GDPR) came into effect in May 2018. Although this legislation was passed as a European law, its wide-reaching implications make it a fantastic example of a rule that could be expanded to include other jurisdictions.  So far this year, at least 40 states and Puerto Rico have introduced or considered more than 250 bills or resolutions that deal specifically with cyber security. This is important to keep in mind as cyberattacks, disrupted unemployment benefits in several states and ransomware attacks continue to shut down operations and impose huge costs on government, schools and colleges and businesses.   
To be Aware of Now: 
PCI DSS v4.0 – The State of Security – Now focuses on component-level architecture rather than software security 
FTC (GLBA) Gramm-Leach-Bliley Act (GLBA): Safeguards Rule – FTC.gov – Identifies nine elements that your company's information security program must include 
Add AI to the Mix 
While it's useful to keep an eye on emerging compliance issues, it's equally important to consider the role of artificial intelligence (AI) when future-proofing your organization. AI will play a pivotal role in many industries over the next few years, so businesses should ensure they have the correct infrastructure in place to accommodate this important technology. Among other things, AI will be crucial for validating compliance standards and detecting anomalies in data. It's expected that AI-driven security solutions, like OneLogin's SmartFactor Authentication will become a key part of the MFA landscape. Given the importance of MFA and its role in future-proofing organizations, you should be prepared to incorporate it into your operations as soon as the relevant technology becomes available. 
Conclusion 
Businesses that implement MFA now will be better positioned to weather the changes that lie ahead. If a regulation change is expected, then your team can be prepared and ready to adapt quickly. In fact, you may even be able to use the change as an opportunity to improve your operations in other ways. MFA is an essential asset to your compliance strategy, and businesses of all sizes should prepare for the future by investing in this technology today.