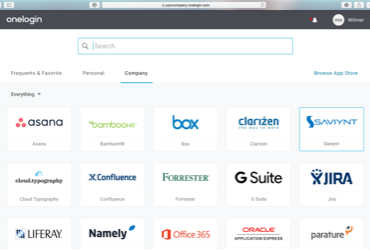 See how the #1 value-leader in identity management provides everything you need to secure your workforce, customers, and partners at a price that works within your budget.
OneLogin's Identity and Access Management platform (IAM) is the foundation you need to build simple, secure, and trusted experiences between people and technology. Seamlessly manage digital identities for your workforce and customers so you can focus on what matters most—growing your business.
Our IAM experts will show you how OneLogin can help your business to:
Reduce up to 50% of helpdesk tickets through self-service password reset
Streamline and speed up app access through a simple single sign-on portal
Protect your business with AI-powered multi-factor authentication
Save IT staff up to 80% in process time through real-time, automated user provisioning and de-provisioning
Fill out the form, and after you register, we will match you with a OneLogin IAM expert who will tailor the demo for your specific needs and share how other customers have solved similar challenges.