As the temperatures begin to drop and the nights get longer, we've officially entered a new season which brings with it new opportunities.
We are especially excited for the opportunities that lie ahead with OneLogin joining forces with One Identity. OneLogin customers now have access to the industry's only Unified Identity Security Platform. You will benefit from an unmatched, best-of-breed solution that delivers an end-to-end approach to security.
Fall is the time for transformation and over the next few months, we will continue to keep you updated with the merger developments. We thank you for your support and look forward to our next chapter together.
WHAT'S NEW AT ONELOGIN?
Customer Stories
Resources
Customer Support Page OneLogin Workflows Webinar
Extortionware Webinar
What is a Shadow Attack?
CUSTOMER SPOTLIGHT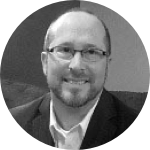 Pearson is the world's learning company with more than 24,000 employees operating in 70 countries on a mission to help people make progress in their lives through learning. Pearson combines world-class educational content and assessment, powered by services and technology, to enable more effective teaching and personalized learning at scale. Learn how Pearson Education confidently pursues growth on PearsonAccess with OneLogin Customer Identity and Access Management (CIAM).
OneLogin + One Identity Merger
We are excited for the future of the OneLogin + One Identity merger and what it means for our customers. We want to thank you, again, for trusting us to keep your business secure and helping to make OneLogin the success it is today. We also want to assure you that your experience with OneLogin will not change. We are strongly committed to the innovation and value we deliver for our customers everyday. Read more in our press release.
Fall Product Release
Our Fall 2021 Release highlights new features and functionality that enable you to further customize password reset flows, build complex identity automation at scale, improve user adoption of MFA, gain valuable insights into the security posture of your environment, and much more! Find out more in our latest blog post!
OneLogin's Definitive Guide to Zero Trust
OneLogin's Definitive Guide to Zero Trust will help you understand how to protect your organization in today's business environment—where a cyberattack takes place every 39 seconds, and the cost of cybercrime will reach $10.5 trillion USD annually by 2025. The guide will be released in three volumes, starting with Vol. 1! Be on the lookout for Vol. 2 & 3 in the coming months. Download the guide now.
OneLogin named a Leader in The Forrester Wave
We are pleased to announce that we were named a Leader in The Forrester Wave™: IDaaS for Enterprise, Q3 2021.
We are sincerely thankful to you—our customers—for the praise and help in receiving this recognition as a Leader. 
OneLogin named a Leader in the G2 Fall Report
We owe you each another huge thank you! You have helped us remain leaders in G2's grid report—for both Identity and Access Management (IAM) and Customer Identity and Access Management (CIAM) once again. Each and every acknowledgement that we receive tells us we are on the right path and encourages us to continue to do our best for our customers. Thank you! Read our shoutout to you.
Upcoming Virtual Events
Do you love One Login? We'd love to hear from you. Review us on G2.