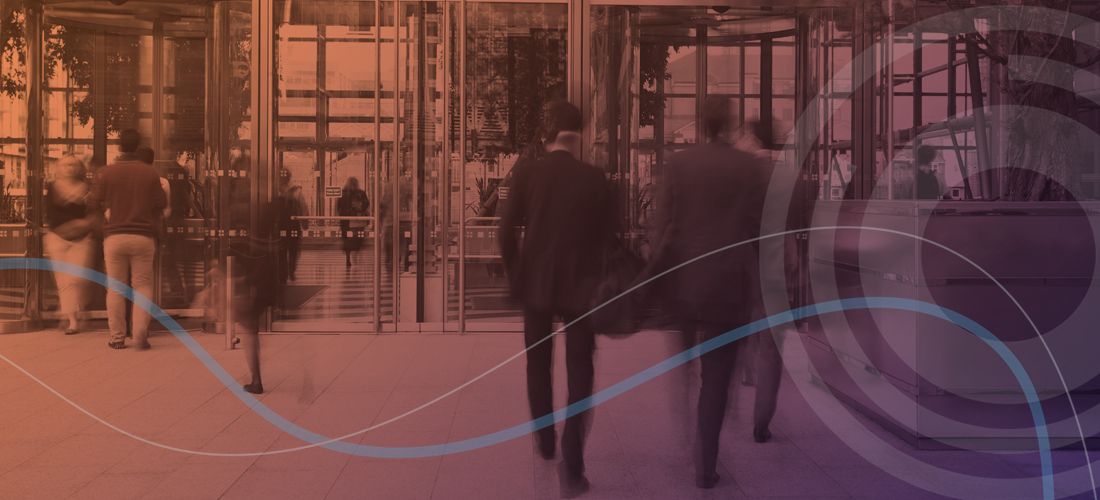 The access management market is growing quickly, with several vendors offering solutions to help organizations manage access to their resources. But, as with any market, there are some clear challenges and best practices that ensure these solutions work for your business. If you're not taking a holistic approach to access management, or if it's not one of the core areas in your digital transformation strategy, you could be setting yourself up for failure.  
In this blog post, I explore four main access management challenges organizations face today and how they can be overcome by using an access management solution as part of an overall digital strategy. 
Challenge #1: It's Not Just About Security 
Access management is about managing user identities, controlling access to those identities and their associated resources, and governing the whole process to ensure your organization is protected. It's also about improving the user experience and ensuring that your digital transformation strategy is successful. While data breaches are on the rise and mainly caused by compromised credentials, it's important to view access management through a larger lens than that of IT security. 
Your users are frustrated with the number of application and passwords they must remember 
Your IT is overwhelmed with managing security policies, access and devices 
Your HR is drowning in a sea of manual, error-prone processes needed to onboard and offboard employees 
As a result, it's no wonder you may be lost when trying to decide how best to approach access management. If you fixate solely on the security benefits of access management, while ignoring the user and operational benefits, you're missing out. 
Challenge #2: Users are Still Compromised 
Your users still have weak passwords, they bring their personal devices into your corporate network, and they click on malicious links. While you may have done a good job of educating them on the dangers and cybersecurity implications of these behaviors, they haven't improved their habits. This is a serious problem, because compromised credentials cause nearly 80% of corporate network breaches (Verizon DBIR). The good news is that while these behaviors persist, they can also be managed with access management. You're probably wondering, "How?" Well, let me tell you. It's possible to use an access management solution to prioritize which devices can access the network, enforce two-factor authentication on devices and network connections, and monitor access attempts to identify malicious behavior. You can even use access management to enforce password policies, require users to change their passwords on a regular basis, and monitor user activity for signs of unusual behavior. While your users are still compromising themselves, access management can help your organization identify and mitigate the damage caused by these compromised credentials. 
Challenge #3: Data Governance is Key 
The access management market is often presented as a security tool. But it's really about data governance. Access management helps you govern access to data across your organization. It provides a single source of truth for data access and can even integrate with your existing IT infrastructure, such as Active Directory or LDAP, to ensure that only authorized individuals have access to the data they need to do their jobs. If your access management solution doesn't integrate with your existing identity management system, you may be missing out on the full benefits of access management. 
When it comes to managing access to data, organizations have a long history of siloed data. Data is often managed by a specific department or team, and access to that data is granted on a need-to-know basis. This is done to ensure that sensitive data isn't accessed by individuals who don't need it for their jobs. While this may work for smaller organizations, it becomes a significant challenge as organizations grow. In large organizations, managing access to data becomes complex, time-consuming, and difficult to scale across the organization. Access management solves this challenge by centralizing access to data and integrating with existing identity management systems. This allows organizations to grant access to data based on user identity rather than the department or team managing the data. This means that data can be accessed by anyone with the appropriate user identity, regardless of which department manages the data. This is a significant benefit that can transform the speed at which your organization manages access. 
Challenge #4: Organizational Change and Visibility is Essential 
The evolution of technology has made it easier than ever for employees to work from home. As a result, it's essential that managers can keep track of who is authorized to access certain systems. This can be tricky, especially if there is no centralized system in place for managing access across the entire organization. If this is the case in your organization, you can almost be certain that the following challenges are also present: 
These issues are not specific to any one vertical market or geography. Enterprises of every shape and size are challenged with improving their business performance, satisfying the growing expectations of their customers, and ensuring the safety and confidence of their employees. To address these challenges, you must acknowledge that you are not alone. Organizational change is a group effort and there are many external factors that impact how an enterprise functions. To succeed, you must partner with security vendors to help solve these challenges and ensure that your organization is set for success. 
Bottom line 
There are a few key reasons why access management is critical to your organization's success. First and foremost, it helps keep employees in compliance with your organization's policies and regulations. Second, it ensures that employees have access to the right tools and resources when they need them so they can remain productive. Third, it allows you to control the flow of information between employees. And finally, access management allows you to monitor and maintain control over employee behavior. With that said, it's equally important to recognize that access management can improve the overall user experience of your organization by making your information more accessible, reducing friction for employees who need access to information, and increasing the level of collaboration between teams within your organization. When it comes to choosing an access management solution, make sure it covers all these areas. 
User experience 
Security 
Data governance 
Access visibility 
An access management solution that only focuses one is simply not enough. 
Contact me today to learn more and receive a free customized impact study for your organization. 
One Identity is a market leader in unified identity security and the only vendor to be recognized by Gartner as a Magic Quadrant leader in Privileged Access Management (PAM), Identity Governance & Administration (IGA) and Access Management (AM). Our mission is to enable our customers to protect their most prized assets – their people, their identities and the information they create; whenever, wherever.