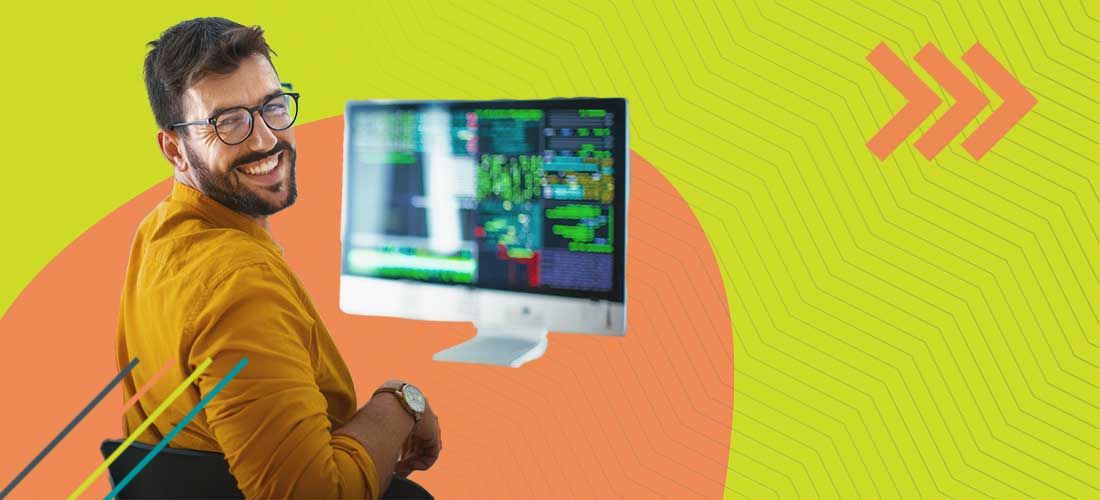 Few things have revolutionized the future of business like the internet. The vagaries of the digital age now require companies to transform themselves, find new avenues and niches, and meet the increasing security needs of customers while providing services that keep users loyal. Critical to achieving this is having a firm grasp on customer data, who your customers are, what their preferences are, and what they want. These are outcomes which can be driven by leveraging a Customer Identity and Access Management (CIAM) solution. 
CIAM helps you to better understand your customers, while also protecting their data and ensuring they have easy and secure access to your services.  
By leveraging the power of CIAM, you can create a secure environment for customers, as well as increase your business revenue.  
In this article, we'll explore 5 ways CIAM can help you to meet your customer's needs while also boosting your bottom line. 
Secure User Data
Security and privacy are significant concerns to modern users. The way your organization collects and utilizes data is critical in keeping customers happy and maintaining their trust. A security mishap might cause customers to depart. A security breach could result in the loss of thousands of customers and costly fines. Even customers who are forgiving about an awkward e-cart or complicated registration process aren't likely to stay around after a serious loss of confidence like an information breach. They may even tell their family and friends to stay away. No one desires bad publicity, and word of mouth is still the greatest advertisement in the world. Consider this, in a recent survey, 83% of US customers said that they would stop buying from a company that had experienced a data breach, while 21% said they would never return.  With an adequate CIAM solution, customer data is kept safe and secure, protected from unauthorized access or misuse.   
Provide Simple and Secure Authentication 
CIAM provides more security than a typical username-and-password system, with the help of adaptive multi-factor authentication (MFA). This includes multiple authentication factors such as biometrics and risk scoring that only require extra security measures when needed. Additionally, CIAM can use existing social media accounts for authentication purposes, making the process both secure and effortless for the user. Almost two-thirds of consumers (65%) are frustrated by login experiences and one-third (33%) have stopped using a device, app or service, or have left a bad review following an inconvenient login experience. CIAM systems are designed to improve customer experiences by providing people with a frictionless way to login and access their accounts with just one set of credentials. This eliminates the need to remember multiple passwords and usernames, making it easier and more convenient for customers to securely login. 
Improve User Experience 
Companies should prioritize both user experience and security when providing services. With numerous digital buying options, customers can move to more convenient alternatives with ease, if they are unsatisfied. Given initial impressions are usually long lasting, any negative initial experience will lead to a lower conversion of anonymous browser turning into customers. To prevent this from happening, CIAM can help you to streamline the registration process which increases the chance of transforming unknown web surfers into buyers.  When up to 86% of ecommerce shoppers are anonymous, turning them into known buyers is an opportunity that can help brands of all sizes achieve large gains. By leveraging the power of CIAM, businesses can build a more comprehensive view of their anonymous users and tailor their experiences accordingly. For example, with the CIAM solution, businesses can track which pages a user visits and how long they stay on each page. This allows them to create relevant advertisements that target the user's interests and needs. Additionally, CIAM can also be used to track user preferences and behaviors over time to further personalize the user experience. 
Ease Account Management 
It is common for customers to give up on creating an account due to complicated processes, such as resetting forgotten passwords. By leveraging Customer Identity and Access Management (CIAM), companies can optimize the registration and login processes and boost customer experience. This in turn reduces the chances of customers abandoning their accounts and increases customer acquisition.  A 5% increase in retention leads to a more than 25% increase in profit, according to Bain and Company.  By pivoting from acquisition to retention strategies through CIAM, organizations could achieve a larger benefit for a fraction of the cost. Overall, CIAM makes account creation and maintenance much simpler and more secure. It reduces the risk of user data being compromised, as users don't need to enter their data multiple times. It also reduces the time it takes to create an account and makes it easy for users to keep their data up to date.  With CIAM, users can register for an account on a website or application with just a few clicks. They can also create an account with their existing social media accounts such as Facebook or Google. This means they don't have to remember multiple usernames and passwords or go through the tedious process of filling out forms. 
Gain Customer Insights 
Gaining customer data insight is one of the most important aspects of running a successful business. CIAM, can help you in this regard by giving you the ability to manage, secure, and analyze customer information across all phases of the customer lifecycle.  For example, CIAM can: 
Act as a centralized platform for collecting, managing, and analyzing customer data, such as names, contact information, purchase history, preferences, and more. 
Provides tools that allow you to segment and analyze customer data based on various criteria such as age, gender, location, etc. This gives you the ability to gain a better understanding of your customers and their needs and preferences. By tracking customers' past purchases, you can better understand what they're looking for, and tailor your product recommendations and personalized offers to their interests.  
In-depth analytics and reporting capabilities to track customer behavior and trends over time, which can then be used to make informed decisions about how to better serve your customers. Additionally, analytics and reporting can help you identify areas of improvement in your business processes, as well as identify new opportunities for growth. 
Conclusion 
CIAM can be an invaluable tool for gaining customer data insights. It provides a centralized platform for collecting, managing, and analyzing customer data, enables secure management of customer data, and provides in-depth analytics and reporting capabilities. By using CIAM solutions, you will be able to gain a better understanding of your customers and their needs and preferences, while also being able to make informed decisions about how to better serve them.