Keyless extends passwordless authentication to workstations, VPN, and RDP and VDI for OneLogin customers.
Enhance customer and employee experiences and protect their privacy through passwordless multi-factor authentication that eliminates fraud, phishing and credential reuse.
Drive better outcomes for your workforce and customers by combining OneLogin and Keyless

Top-Notch Security
No central honeypot, no data on user devices
Built-in Privacy
Fundamental privacy preserving technology
Industry leading UX
Reduces authentication friction and MFA fatigue - on any device
Anti-Fraud Protection
Keyless embeds strong anti-fraud technology and behavioral authentication to minimize risk

Reduce password associated costs by going passwordless

Password Reset Costs
The average helpdesk labor cost is estimated at $70 (Forrester)
Losses from Phishing and Account Takeover Attacks
$14.7B lost due to fraud in 2018 (Javelin 2019 Identity Fraud Study)
Productivity Related Costs
The average user spends 11 hours on password resets (The National, 2019)
Brand Reputation
80% of hacking-related breaches leverage compromised credentials (Verizon DBIR)

OneLogin and Keyless bring unique capabilities powered by unique technology

Hardware Agnostic
Since we do not rely on the device hardware or sensors, Keyless can be deployed on a large set of devices and appliances.
>Unique Identification
Keyless natively identifies your user in every touchpoint, so you can make sure that the user logging in is the correct user.
Multi-Device
Users enroll once in a 5-seconds process, and can then use it on all of their devices.
Backup and Recovery
Users can recover their identity when they lose access to their devices.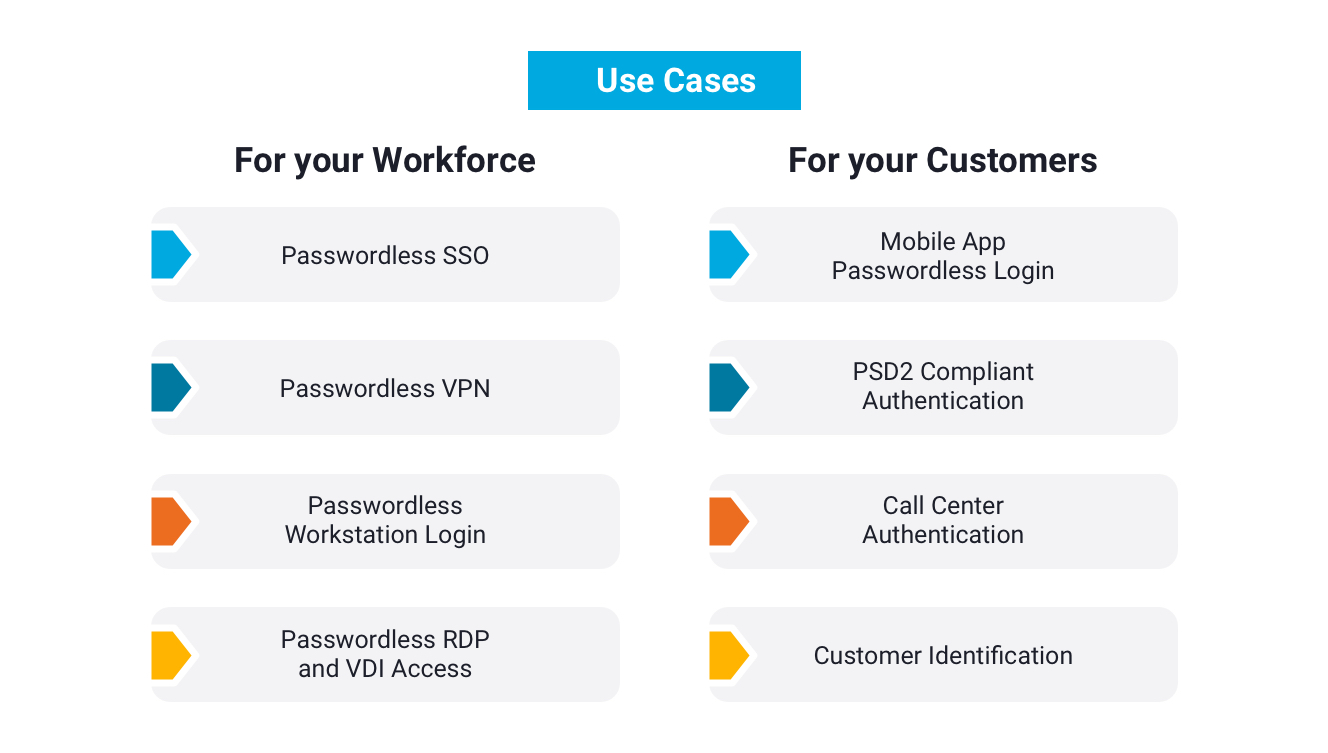 Deploy in less than 1 hour

To get started, simply add Keyless as a trusted identity provider in your OneLogin admin portal. Keyless is a cloud-native solution that employs standard OpenID Connect flows. The integration requires only a few quick configuration settings within OneLogin and does not require any coding. When an end user requests access to an enterprise application or a consumer facing application, OneLogin will delegate authentication responsibilities to Keyless.
Once Keyless is added as a trusted identity provider, you can configure which users, groups and applications will use Keyless as the authentication method, and start rolling Keyless out to your full workforce or customer base.



About Keyless

Keyless is a deeptech, cybersecurity company founded by renowned security experts, experienced technologists and business leaders, backed by top-tier VCs, bringing 10+ years of research in biometrics and cryptography to life. We are building the world's first privacy-preserving biometric authentication and personal identity management platform that combines biometrics with advanced cryptography in a distributed architecture.
Our zero-knowledge biometric solution eliminates the need for businesses to store and manage biometric data, passwords, and any other sensitive information without compromising on convenience or privacy. Learn more at keyless.io