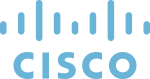 Secure and Manage Your SaaS Applications with Cisco + OneLogin
Cisco is the leading CASB and Cybersecurity-as-a-Service solution, enabling enterprises to protect their data in the cloud, reduce risk, achieve compliance, manage threats and increase productivity by continuously monitoring and protecting more than one billion files for more than 10 million end users daily. Cisco Cloudlock delivers the only complete, risk-appropriate and people centric approach to cloud cybersecurity.
Why Cisco and OneLogin?
The integration of Cisco's cybersecurity platform with OneLogin's Identity and Access Management capabilities delivers a comprehensive security solution with unique capabilities. The unified solution empowers enterprises to better manage all identities that touch corporate data and protect against threats and cloud malware across users, accounts, and applications in real-time.
Certified Integration
Together, Cisco and OneLogin aggregate and correlate data indicative of suspicious behavior to identify risk that may otherwise go undetected. Additionally, Cisco and OneLogin automate security policy management to govern cloud application enablement based on permissions granted to the application app's access scopes and revoke risky apps in OneLogin in bulk across the entire user base.
In addition to the full integration, Cisco can be accessed through OneLogin's IDaaS solution via SAML integration, enabling security professionals to easily manage user access through the OneLogin Admin Console.
OneLogin integrates seamlessly with Cisco and provides the following features: