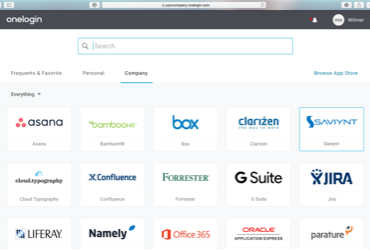 As your business grows, so do security challenges around supporting new users, applications, and devices–all distributed across locations you don't control. Organizations are looking to consolidate digital identities and protect user data to keep account compromise at bay, while also provide easy application access for those who need to stay productive.
Secure and protect your internal systems and your customers' systems with one, simple administrator interface. Streamline user management to enhance collaboration between customers and internal employees. Improve automation, strengthen customer retention, and prevent breaches, while increasing revenue and boosting productivity.
Managed services + Identity & Access Management (IAM)
Leverage multi-tenancy
Improve helpdesk productivity
Automatically provision users & apps
Protect critical applications
Eliminate dependency on AD
Improve visibility & lower compliance costs
WHAT'S INCLUDED IN YOUR ONELOGIN FREE MSP TRIAL?
Cloud Directory
Desktop + Mobile SSO
Advanced Password Reset
Custom Reports
Security Policies
MFA
VPN integration