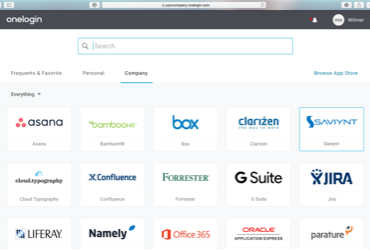 No need to compromise. Empower your employees to work better and faster with the OneLogin Identity and Access Management (IAM) solution, while enforcing your company's security policies. OneLogin makes it simpler and safer for everyone to access the apps and data they need, anytime and everywhere for 30 days.
WHY ONELOGIN?
Enforce security policy
Increase productivity
Reduce costs
WHAT'S INCLUDED IN YOUR ONELOGIN FREE TRIAL?
Cloud Directory
Desktop + Mobile SSO
Advanced Password Reset
Custom Reports
Security Policies
MFA
VPN integration
Note: ReCAPTCHA only works with the two most recent version of web browsers. To enhance web security, please update your browser as needed.