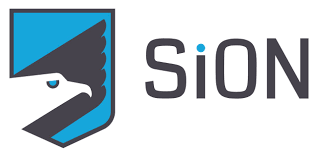 OneLogin for SiON: An Evolution in Threat Management
An Evolution to Threat Management
Together, OneLogin and SiON empower companies with a new automated Threat Management platform to stop internal / employee and external cyber threats in real-time.
SiON
SiON is a converged platform of user and identity behavior analytics (UEBA), security orchestration, automation, and response (SOAR) and identity and access management (IAM) that integrates and analyzes multiple enterprise data sources. SiON uses machine learning to execute rules and workflows based on permitted or not-permitted end-user behavior defined by the organization's information security policy.
Meets compliance requirements
Deliver relevant information with five clicks or less
Machine learning and AI intelligence capability
Delivers proactive risk management and threat detection
Simplifies operations and is cost effective
360-degree view of devices and identities in your organization
OneLogin
OneLogin will then automatically lock that user's access to cloud-based applications like Office 365, Google, Salesforce, Oracle, Amazon Web Services (AWS), ADP and terminate sessions in over 150+ mission critical applications.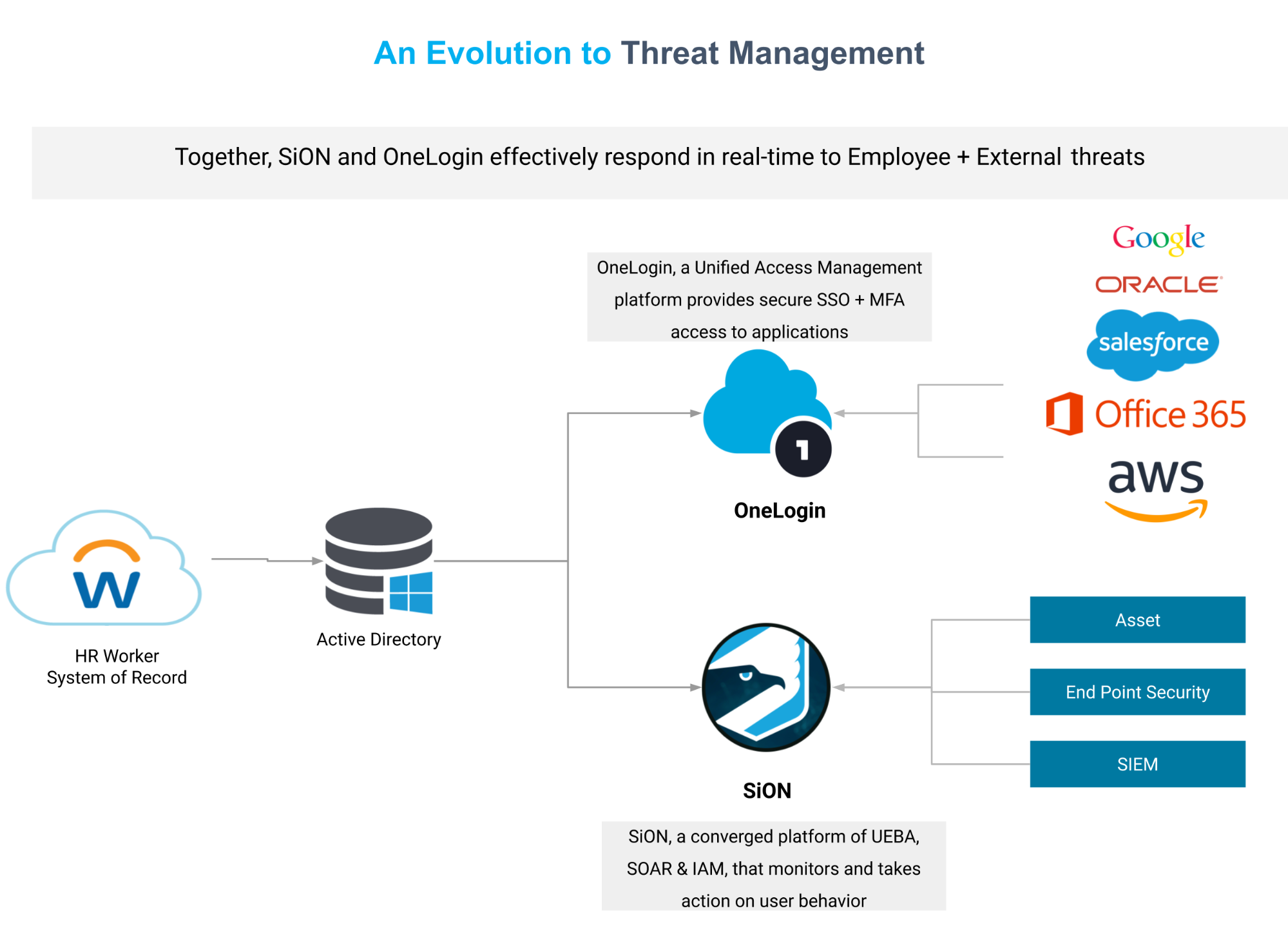 An Evolution to Threat Management
Together, SiON and OneLogin effectively respond in real-time to Employee + External threats.
Joint solution benefits:
Holistic Threat Management solution addressing Employee and External cyber threats
SiON identities internal employee threats and automatically notifies OneLogin in real-time to revoke access and terminate sessions
Broad base solution offers tremendous capabilities that strength security + improve productivity
SOAR, UEBA, IAM, SSO, MFA, Directory integration, Secure Self Service PW reset, Employee Lifecycle Management and more
Easy Compliance + Reporting
Lower the cost of security and compliance reporting. SiON + OneLogin provide global visibility / dashboards into On Prem, networking, End-Point and SaaS applications