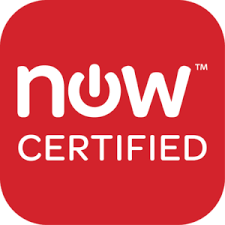 SSO, User Provisioning, and MFA for ServiceNow
Synchronize users from your Active Directory to ServiceNow using OneLogin's real-time active directory connector to protect ServiceNow from unauthorized access. Take complete control over application access, create and enforce security policies, and add a second factor of authentication. End-users will enjoy one-click access to ServiceNow via OneLogin single sign-on whether they're at the office or on the go.
ServiceNow transforms IT by automating and managing IT service relationships across the global enterprise.
OneLogin integrates seamlessly with ServiceNow and provides the following features:
Single Sign-On
OneLogin uses SAML 2.0 to sign users into ServiceNow eliminating user-managed passwords and the risk of phishing.
Active Directory & LDAP Integration
OneLogin's zero-config Active Directory Connector syncs in real-time and can be installed in minutes with no server restarts or firewall changes.
AUTOMATED USER PROVISIONING & DEPROVISIONING
Automatically create, update, and deprovision users in ServiceNow with every change to AD or over OneLogin's virtual LDAP service. Easily import ServiceNow role/entitlement definitions to set user access privileges.
OneLogin Mobile
Give users access to their enterprise web applications from their smartphones and tablets with OneLogin Mobile. Applications are just a secure click away once users have completed SSO.
Multi-factor Authentication
Add an extra layer of protection with OneLogin's free One Time Password (OTP) smartphone app or a pre-integrated third-party solution from Duo Security, RSA, Google Authenticator, Symantec or Yubico.