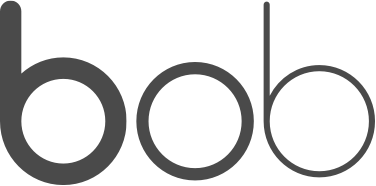 OneLogin Plan for Hibob Single Sign-On
OneLogin makes it easy to secure and control access to the Hibob People Management Platform. With OneLogin's best-in-class Active Directory Connector and administrator portal, IT can quickly create and enforce security policies, while Hibob end-users will enjoy OneLogin single sign-on (SSO) from multiple devices and the ease of one-click multi-factor authentication. OneLogin takes just minutes to set up and makes end user management more efficient from day one.
Meet bob. The world's leading people management platform that solves HR's biggest problems. From onboarding new talent, to driving high employee engagement and retention, to providing robust analytics on how to increase human capital ROI— bob does it all.
Cultivate a winning company culture with the Hibob People Management Platform.
SINGLE SIGN-ON
OneLogin's SSO functionality signs users into Hibob via SAML 2.0, eliminating user-managed passwords and the risk of phishing.
REAL-TIME ACTIVE DIRECTORY & LDAP INTEGRATION
OneLogin's zero-config Active Directory or LDAP Connector can be installed in minutes with no server restarts or firewall changes. OneLogin fully supports users synced from various company directories, or can be used as a standalone cloud directory.
MULTI-FACTOR AUTHENTICATION
Add an extra layer of protection with OneLogin's free OTP smartphone app or leverage any of the pre-integrated third-party solutions from RSA, SafeNet, Duo Security, Symantec or VASCO.
ONELOGIN MOBILE
Enable one-click access to Hibob and all other corporate applications on smartphones and tablets with OneLogin Mobile.
AUTOMATED USER PROVISIONING & DEPROVISIONING
Automatically create, update, and deprovision users in Hibob with every change to AD or over OneLogin's virtual LDAP service. Easily import Hibob role/entitlement definitions to set user access privileges.
SELF-SERVICE PASSWORD RESET
Eliminate password reset helpdesk tickets by empowering users to reset their own passwords with OneLogin's password reset feature. Helpdesk services times go down and end users don't miss a beat with access to all their critical applications.
REPORTING
View login activity via our standard reports or build your own in seconds. Export reports to Microsoft Excel, send OneLogin events to SIEM solutions, or use OneLogin's REST API to easily export events to external applications.